Summer is here in Myanmar, and summer means Thingyan (the Myanmar new year), and Thingyan means it's time to go on our second annual 10 day sport climbing trip. Thailand has traditionally been the destination for sport climbing in SE Asia, but the karst wonderland of Thakhek in neighboring Laos is the up and coming new crag on the block. As devout Thingyan climbing pilgrims, Katie and I decided it was time to cut our teeth on Southeast Asia's newest rock mecca.
Fortunately, several of our good friends got on board with the trip. Beans came all the way from the States bringing us a load of bolting gear on the way over. Paul and Sandie, our friends from Yangon, joined after reaching the tipping point in their level of climbing obsession. Katie and I have slowly and not-so-subtly cultivated Paul and Sandie's enthusiasm for climbing into full-blown addiction.  Judging by the fact that they just bought a rope and quickdraws before this trip, I'd say things are looking good.
After a plane, a train, 2 buses, a couple of tuk-tuks, and several hours of traveling, we arrived at Green Climbers' Home in Laos.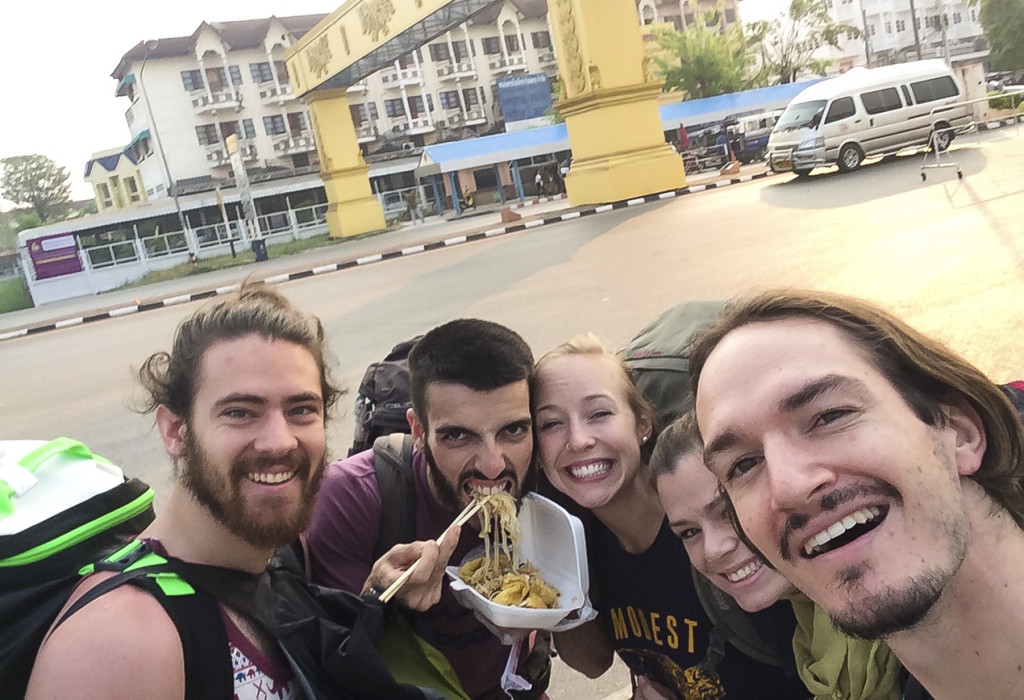 Pad Thai for breakfast on the Laos border 
Cliffs, jungles, caves, scorpions, bats, and bugs; our home in Laos for 10 days.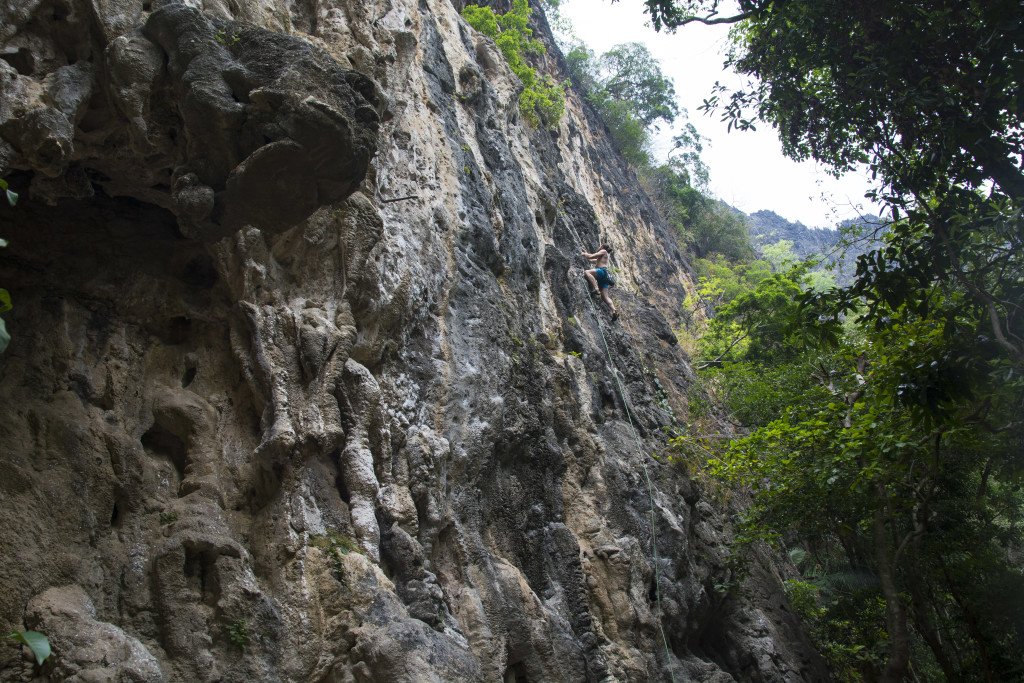 Beans climbing Pinzgauer Bua 5.10a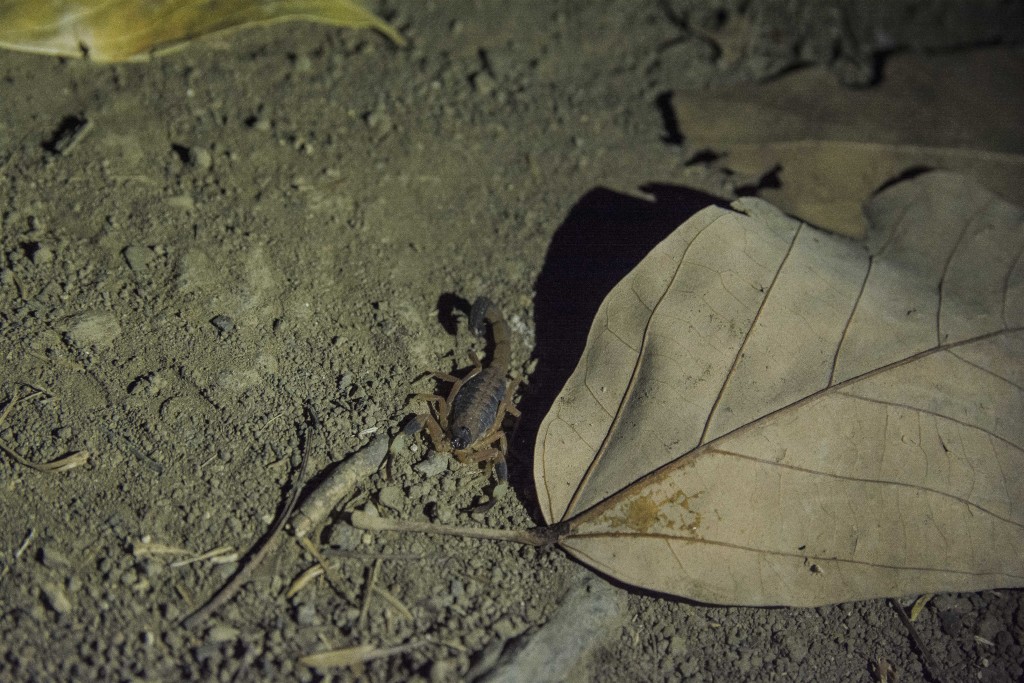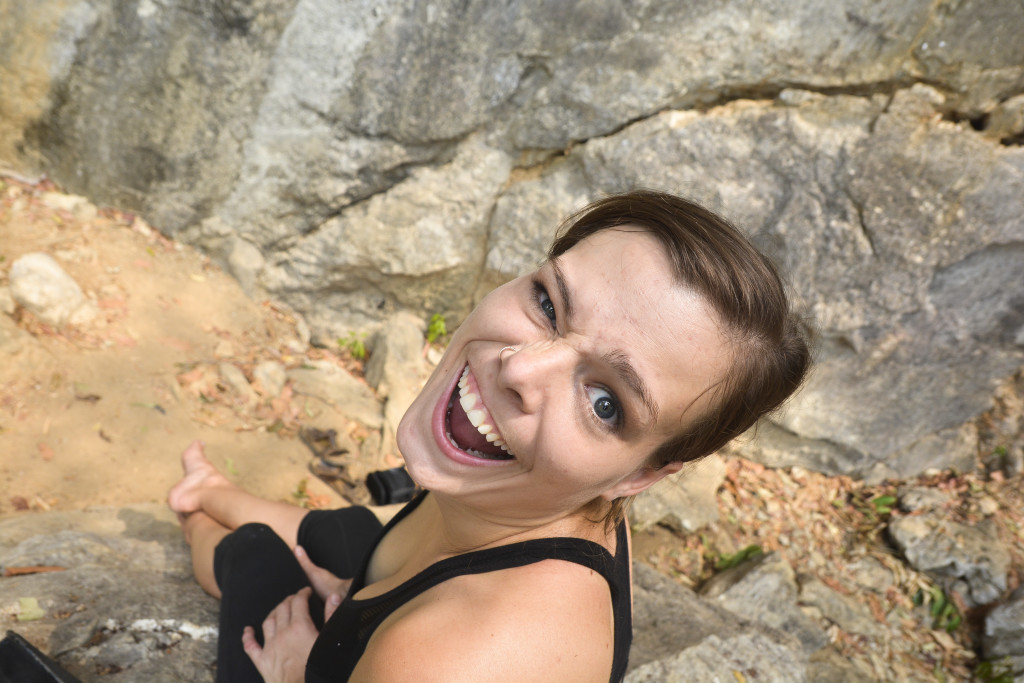 Paul and Sandie jumped into the deep end on this trip. Previously, they had never tried lead climbing and they hadn't yet learned how to clean. They made ridiculous progress, and after a couple of days they were completely self-sufficient.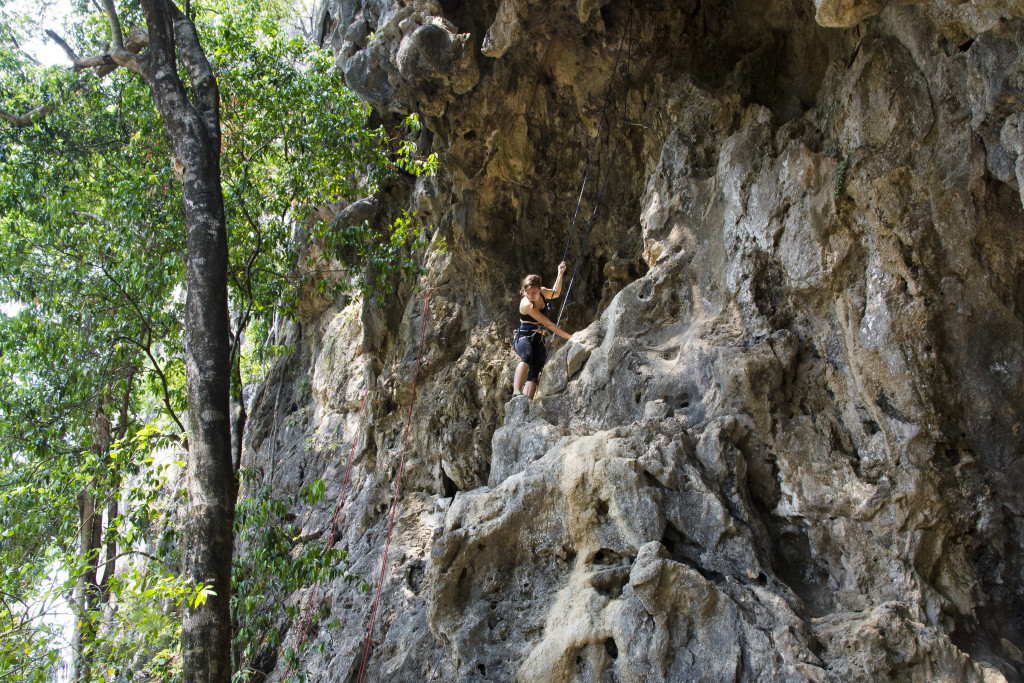 Sandie descending after her first outdoor lead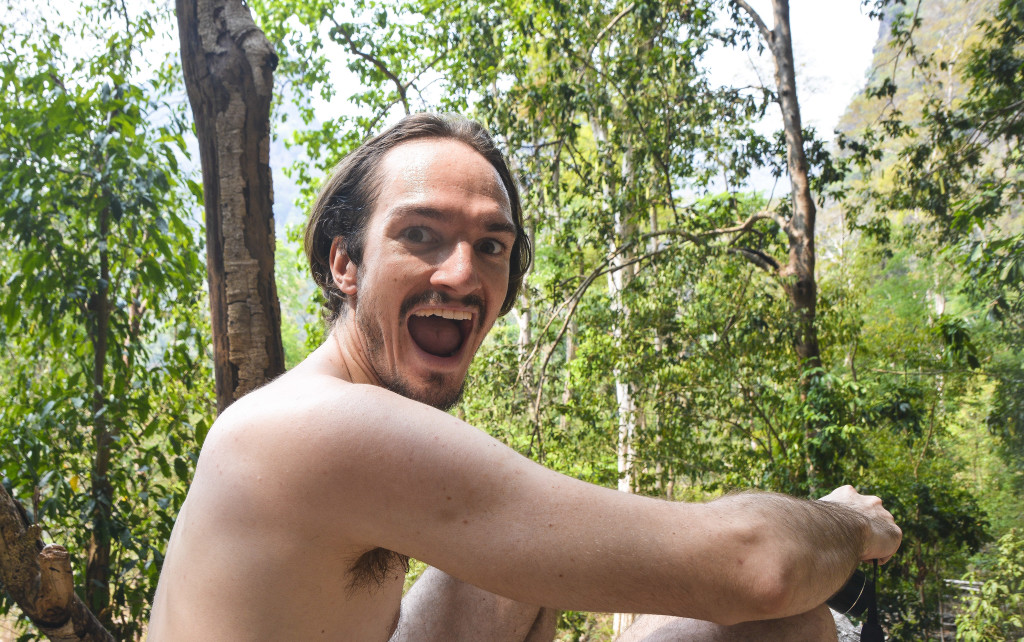 #paulfullofwonder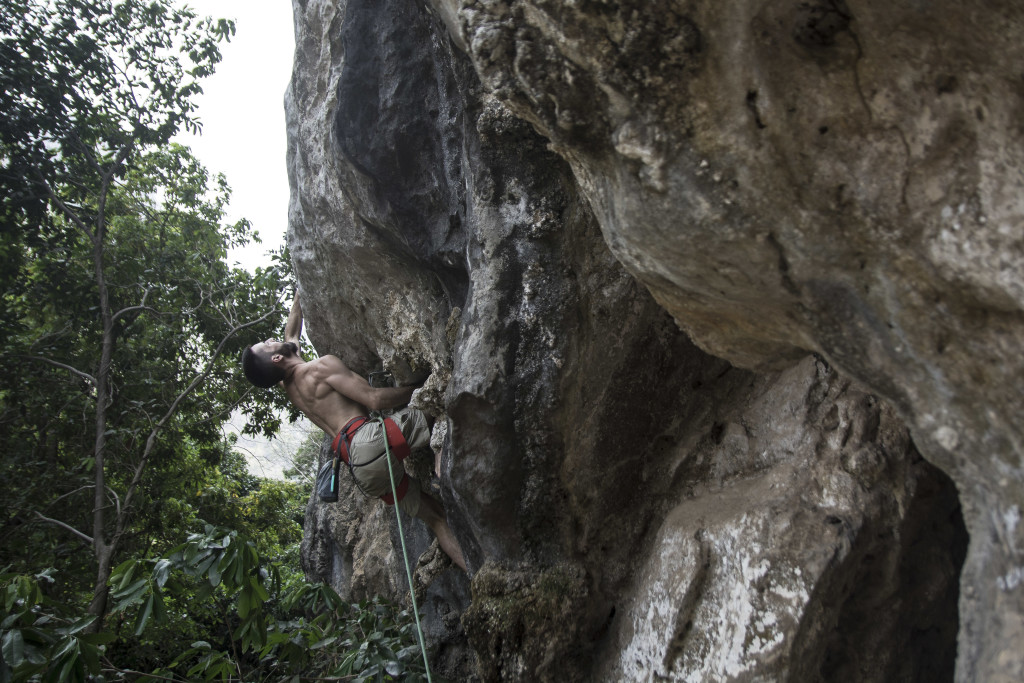 Potato Head 5.12c
Beans and I both ended up sending a short 5.12c with a bouldery crux guarding the chains. It was the most difficult grade either of us had sent on a trip, and temps were in the high 90s, so it felt like a bonus.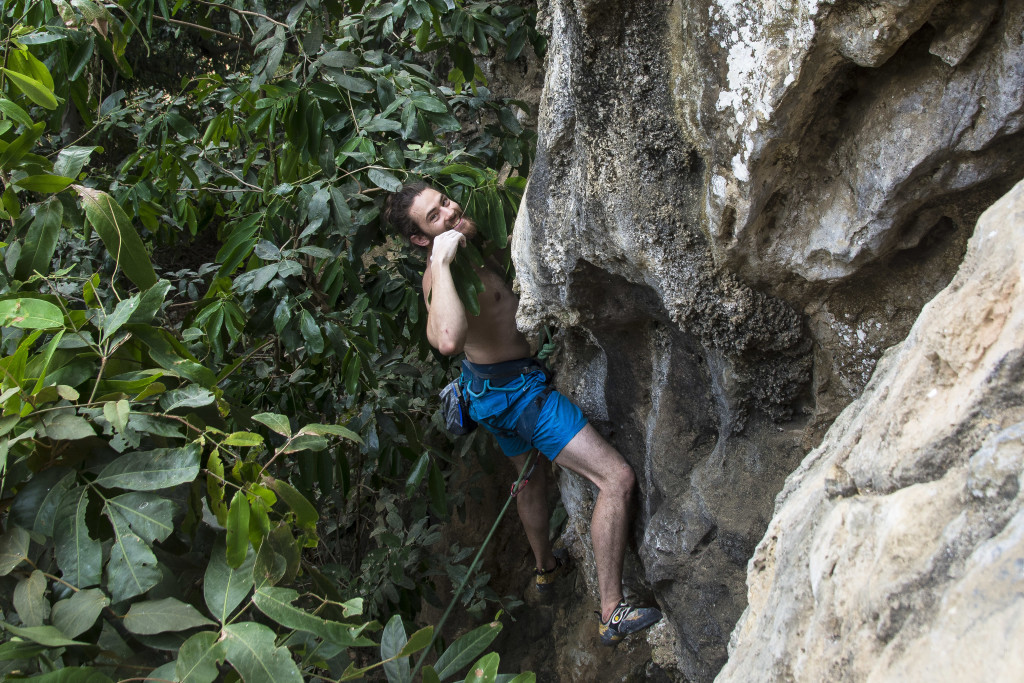 Beans eating his way through the vegetation to get to the climb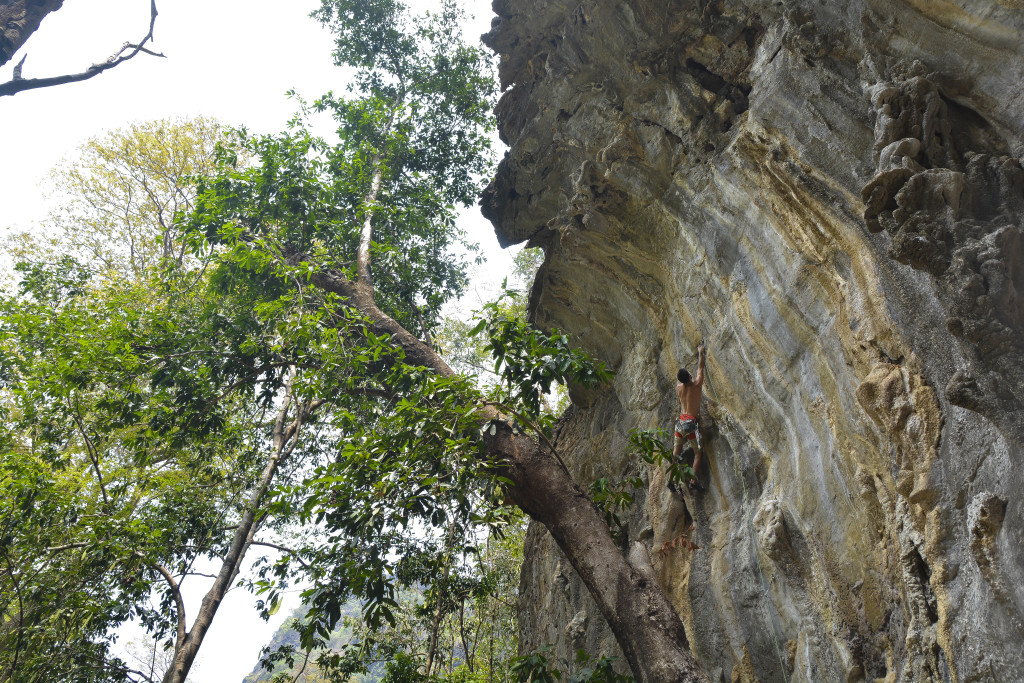 Trying something hard and way too sharp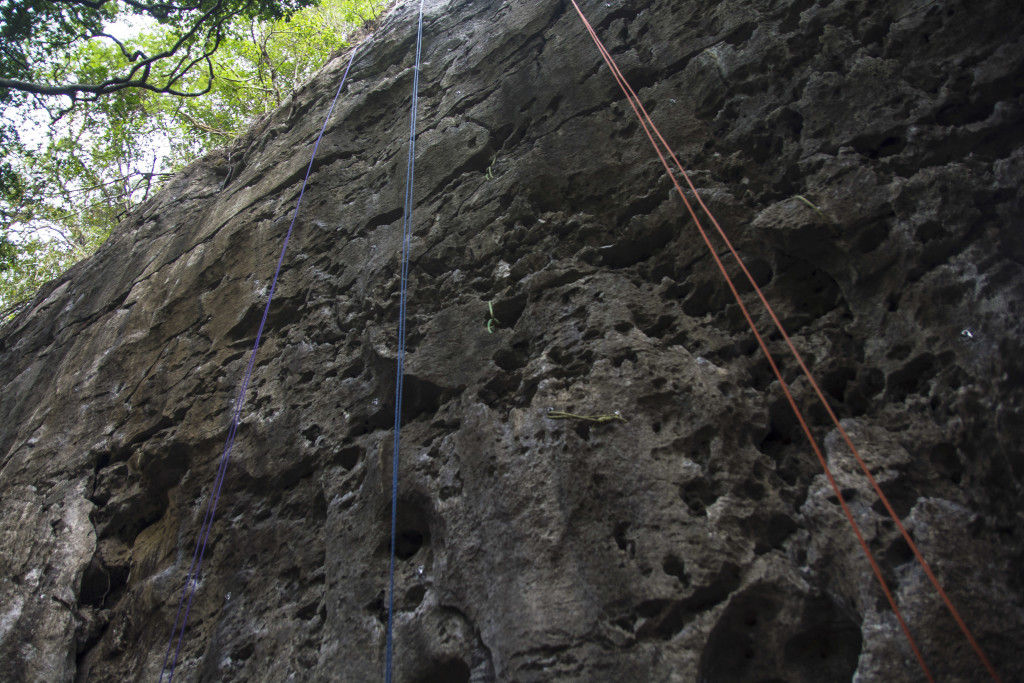 Tree Lounge Wall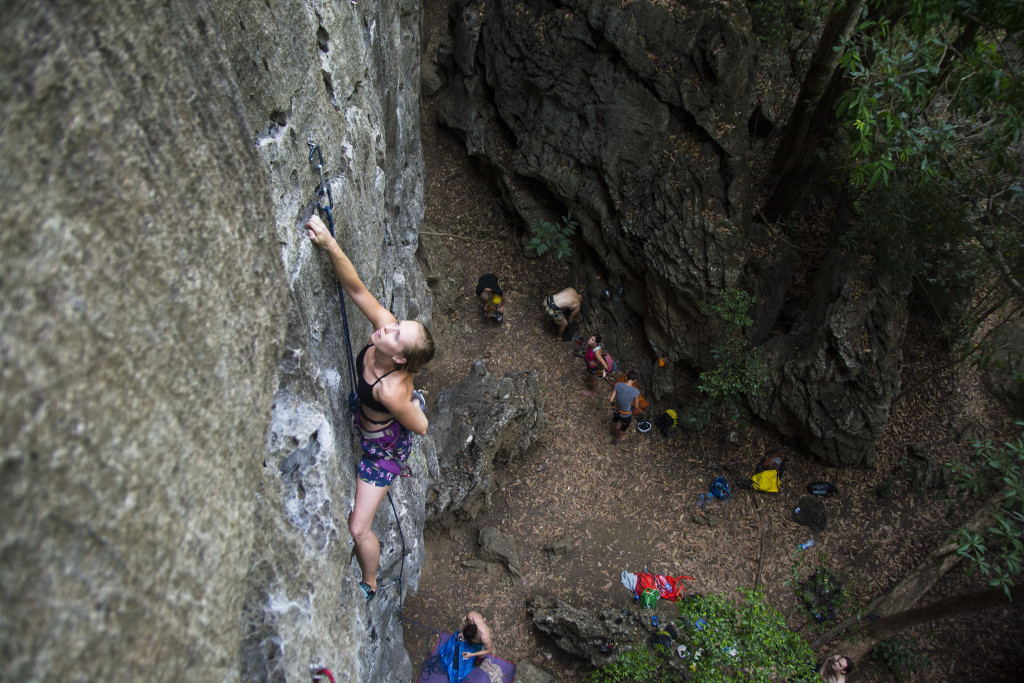 Katie looking a pro on White Rabbit 5.10a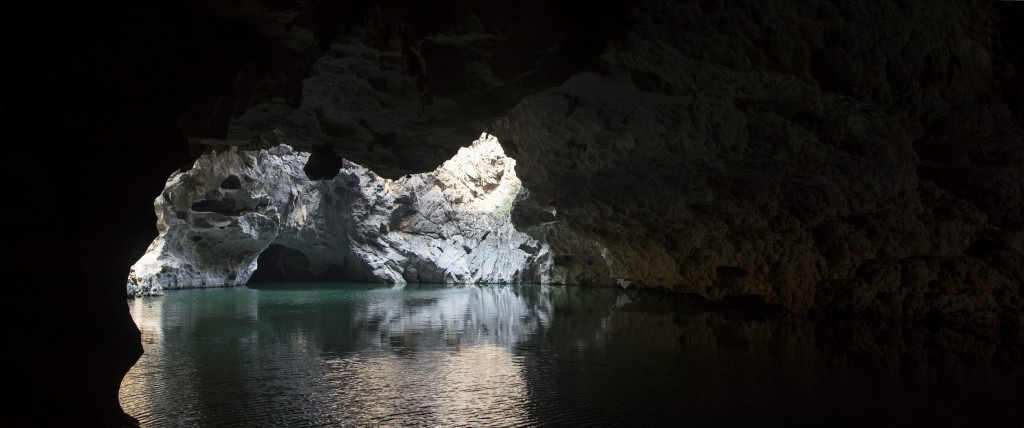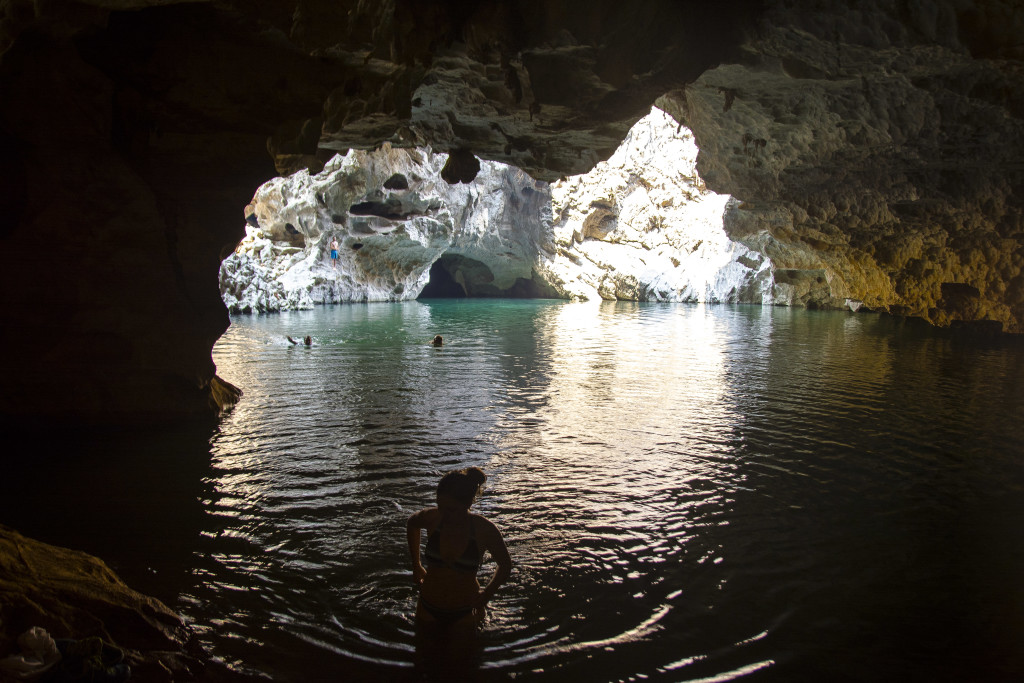 Fleeing the afternoon heat, we headed to the cold water in the caves to take advantage of nature's aircon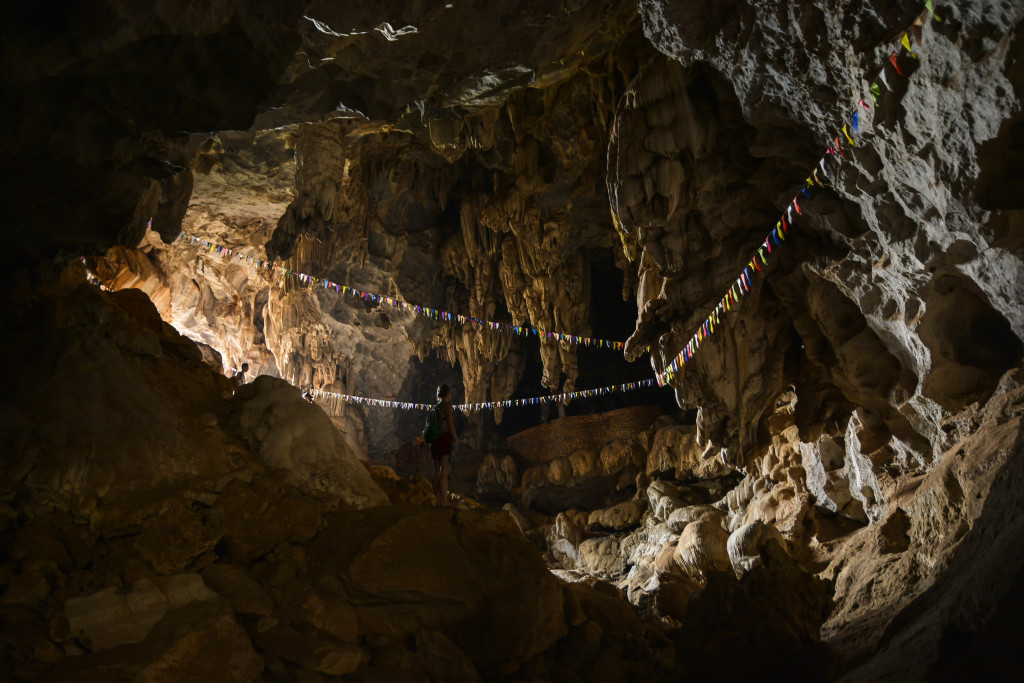 Temple shrine at the cave entrance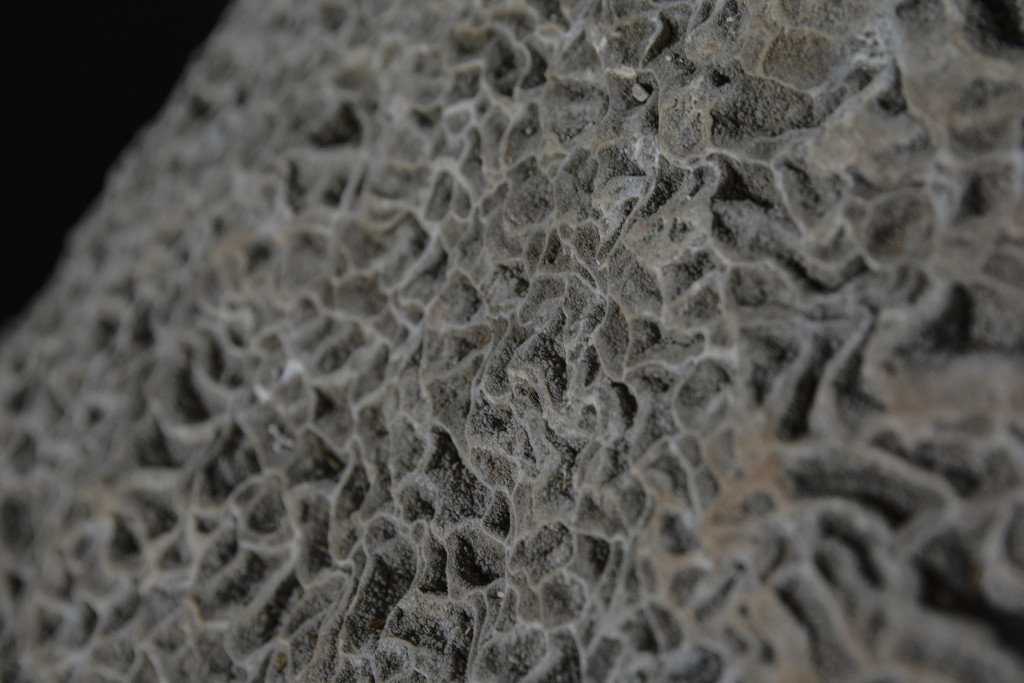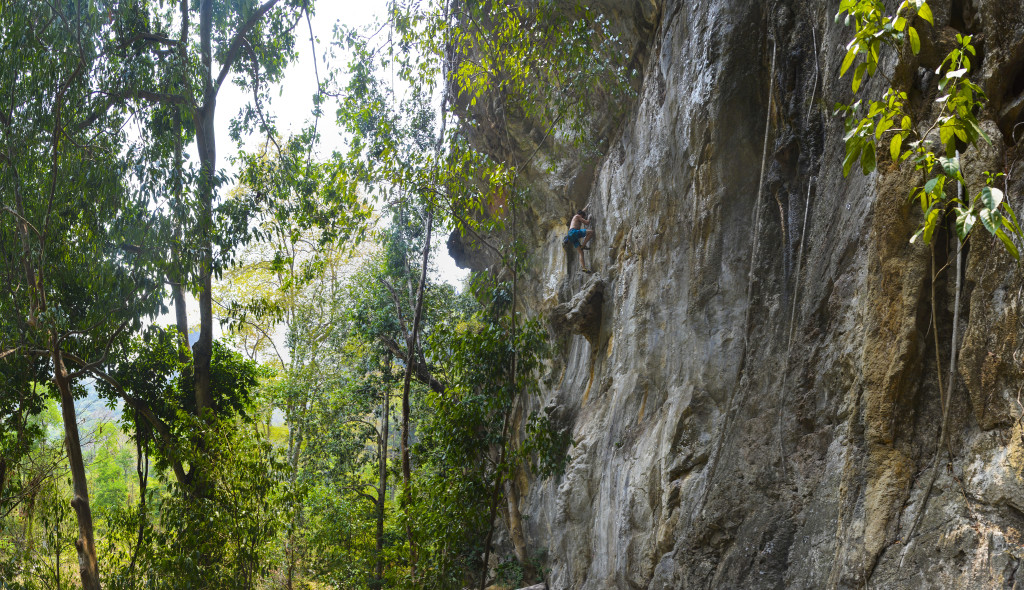 Beans on Mr. Monk 5.11a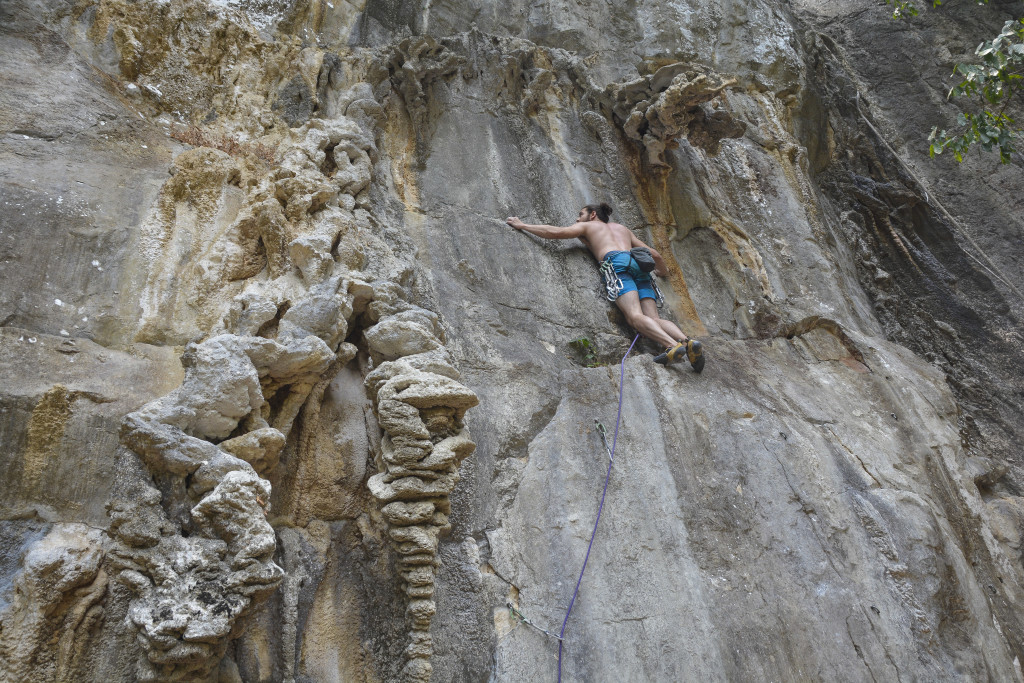 More Mr. Monk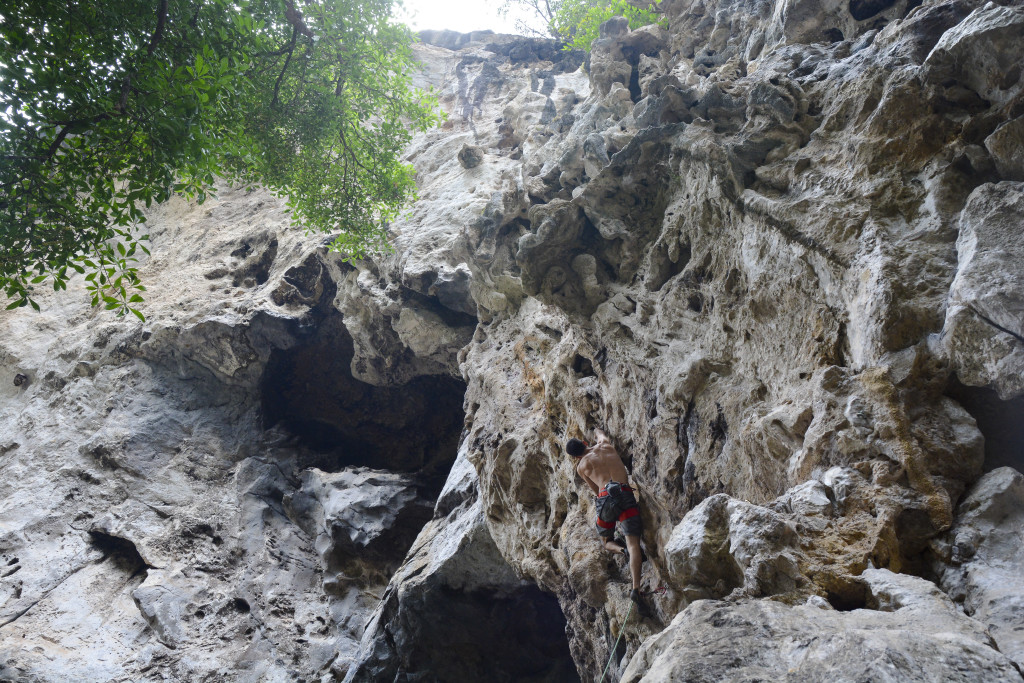 Full Metal Jacket 5.10a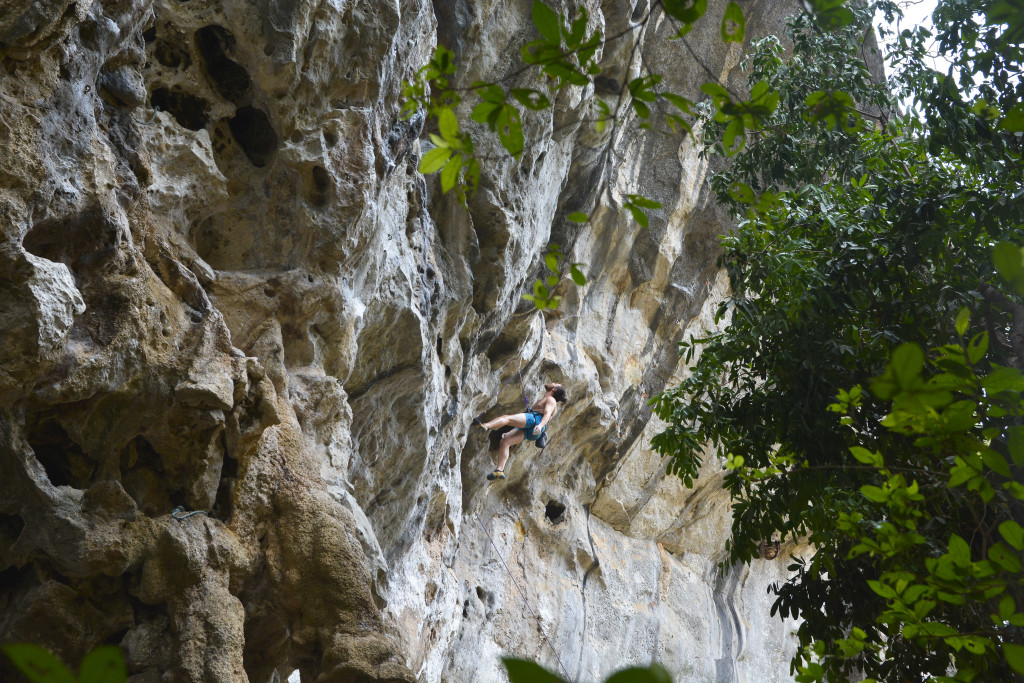 Beans looking up at the crux of Der Grimmel 5.12b
Der Grimmel was one of the best climbs of the trip for me. A five move dynamic compression boulder problem dumps you on a ledge at about 40 feet. After that, the route almost felt alpine, like a Mandalay route. Wandering here and there through 5.11 climbing and past a few run-outs for a full 30 meter line. As interesting and engaging as it was, it would have been a nightmare to clean, had someone else not left their draws on it.
About time to say goodbye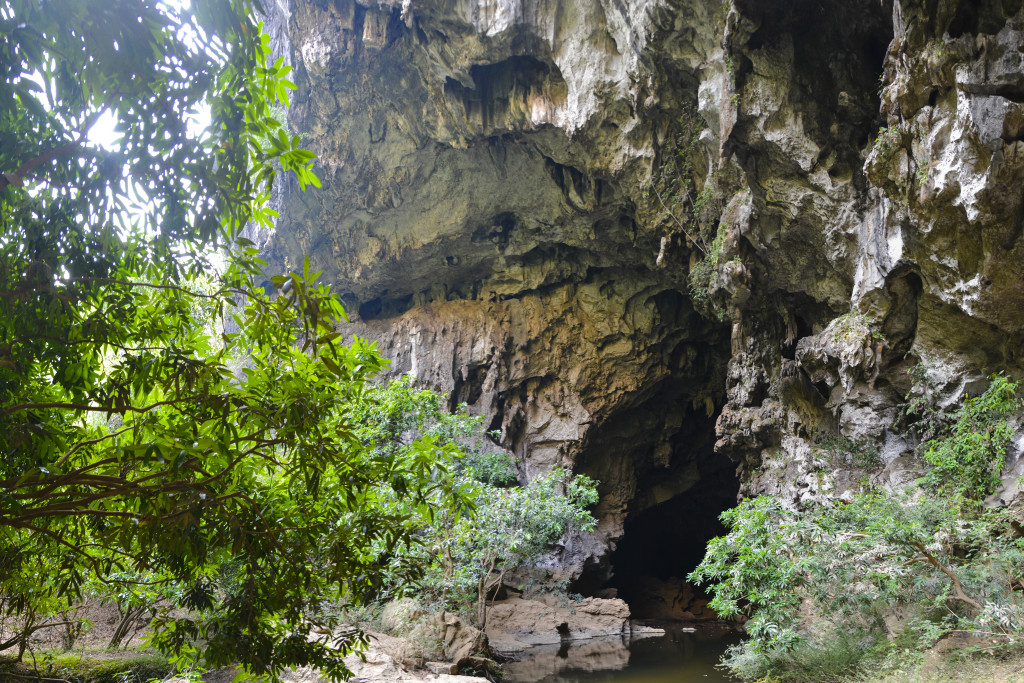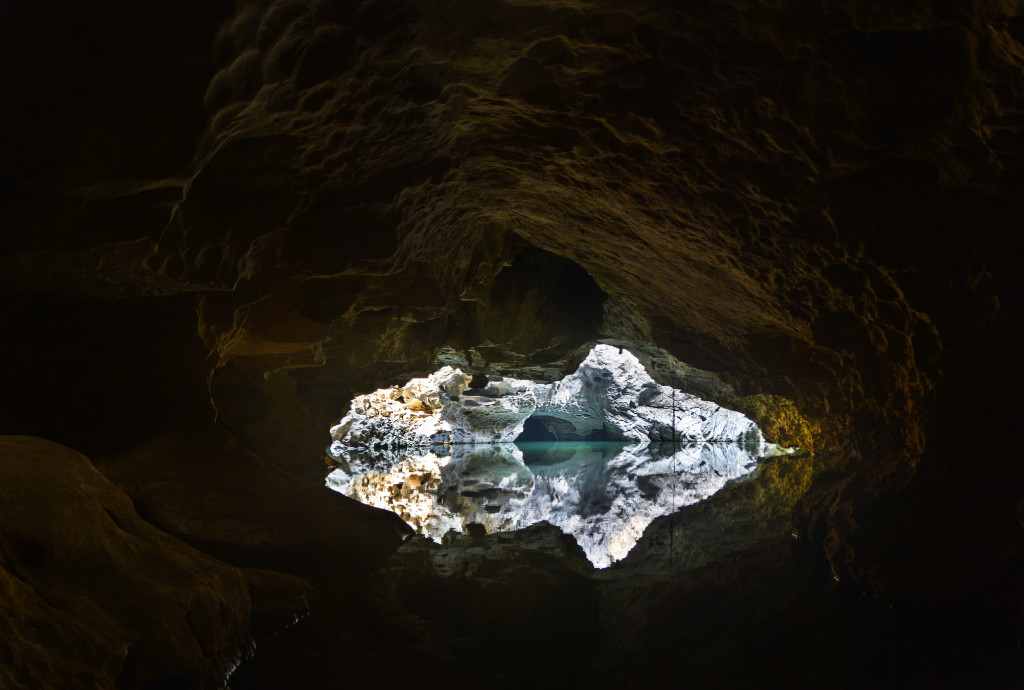 Ten days with no aircon, very little internet, and few thoughts about what we would do, where we would go, or what we would eat. Our biggest worries were about regrowing skin and the occasional scorpion in our bathroom, and deciding what we would climb the next day.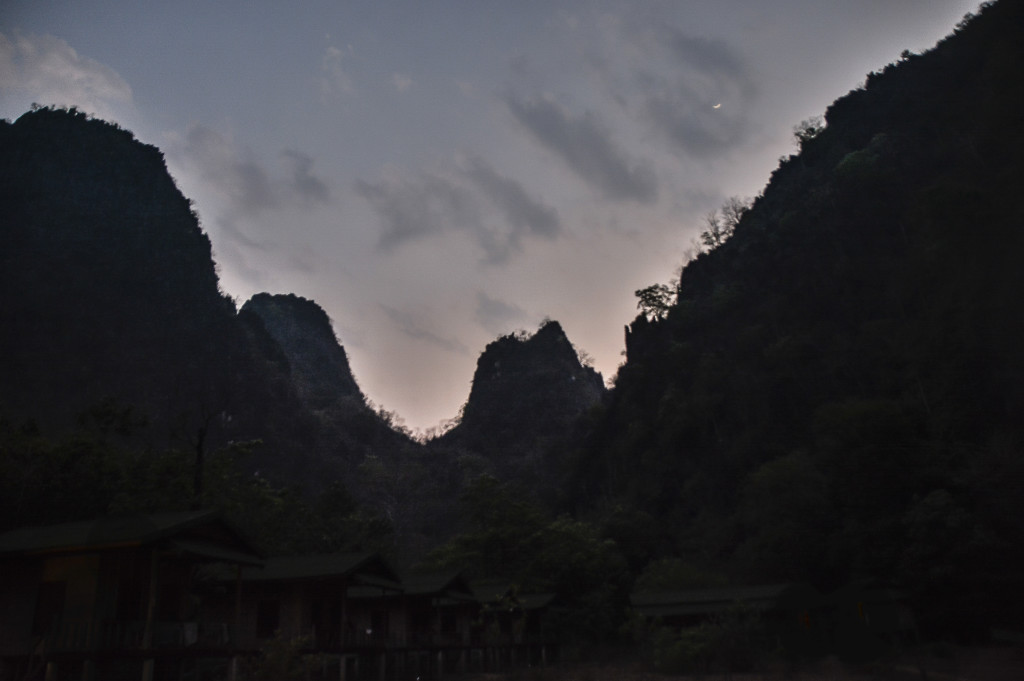 — Until next time Thakhek —
Thanks to Katie, Paul, and Sandie for contributions.